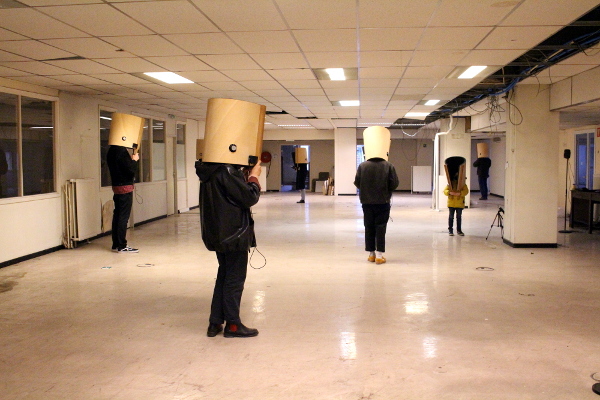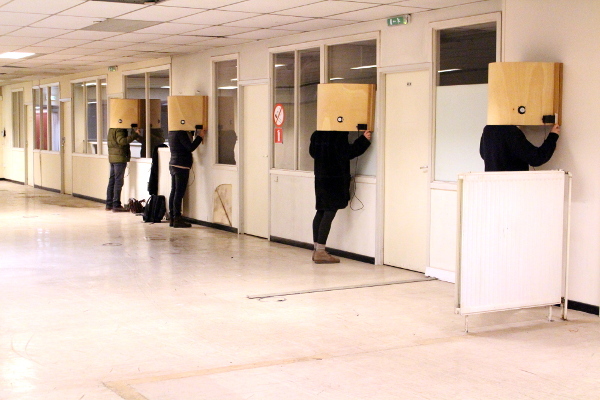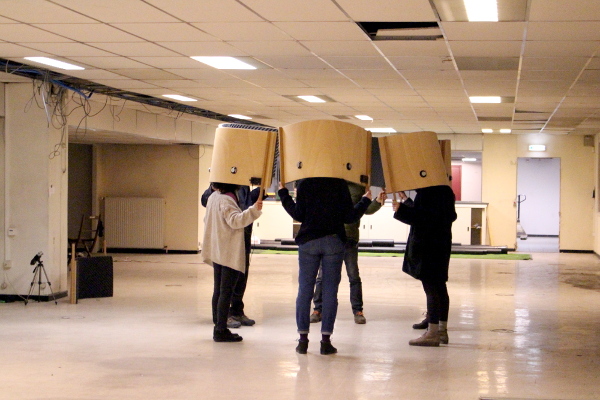 ORIENTATION/DANCE

8 custom made listening devices (wood, acoustic foam, loudspeakers, amp), Brussels
2021


The sound performance explores listening as a way to orient and situate oneself in space and in relation to others. It is based on a sequence of listening exercises that are performed simultaneously within a group of eight participants. The exercises invite the participants to pay close attention to their own way of listening, but also to the acoustic properties and dynamics of the space the performance takes place.

The exercises are conceived for custom-made listening modules built out of light, flexible wooden boards that can be easily carried on the shoulders. The inside of each module is covered with acoustic foam: when closed around the head, the noises from the outside are diminished. Two built-in loudspeakers allow spoken instructions via online radio streaming
As a sequence of choreographed movements the performance setup oscillates between modes of isolation and opening towards the outside, of individual and collective action.