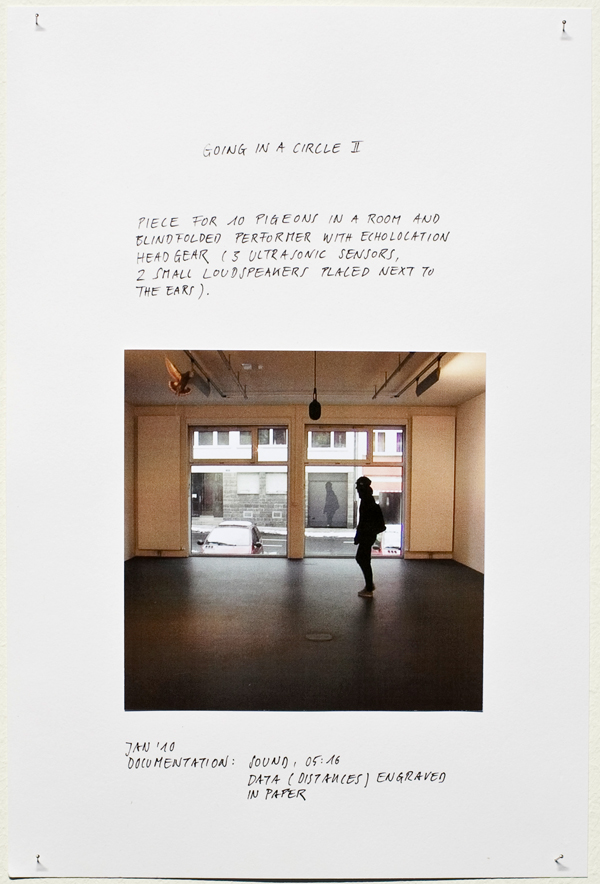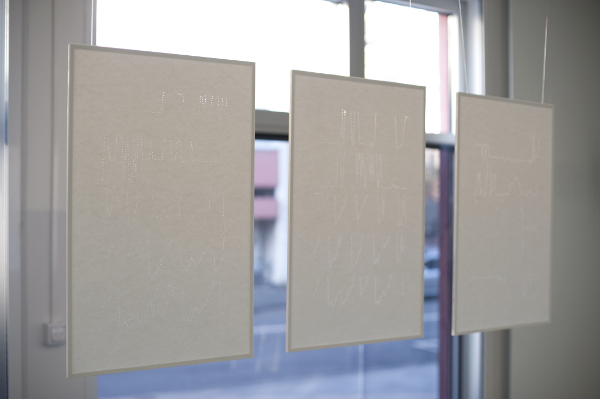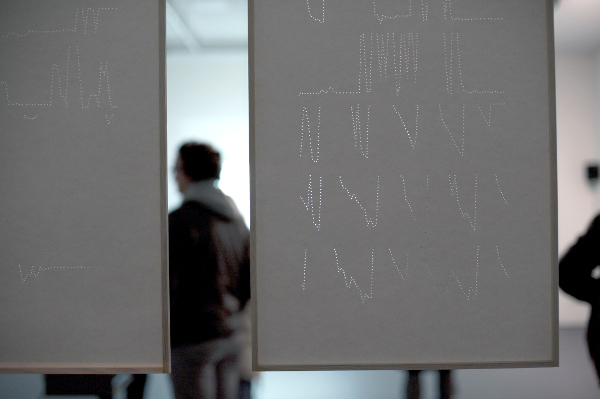 Foto by Arthur Holling

GOING IN A CIRCLE II

4 channel sound installation
GLASMOOG 06.01 - 07.03. 2010


Piece for 10 pigeons in a room and blindfolded performer with ultrasonic headgear (3 ultrasonic sensors, 2 small loudspeakers placed next to the ears) walking in circles.

Recorded with an ambisonic microphone, decoded into a 4 channel sound mix and installed in the same room the performance was held.

The data streams of the 3 ulrasonic sensors (distance measurement) were converted into graphs and engraved in 3 papersheets.