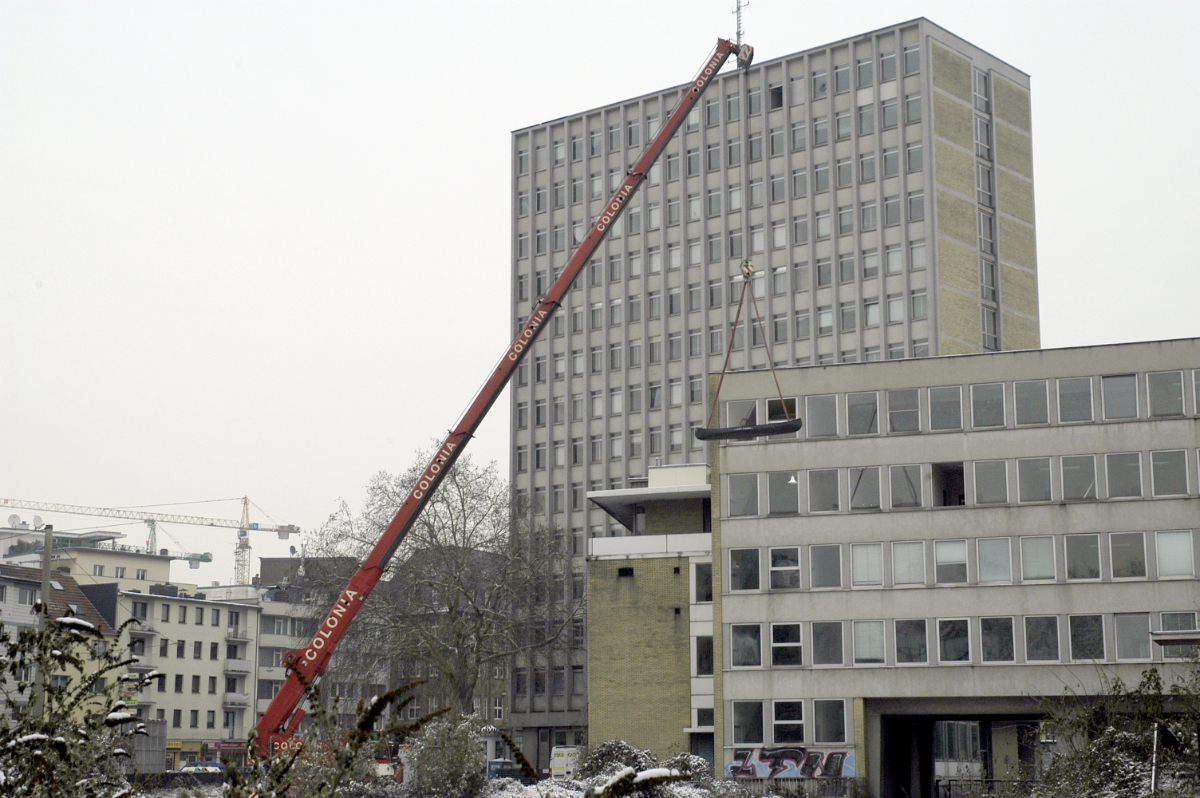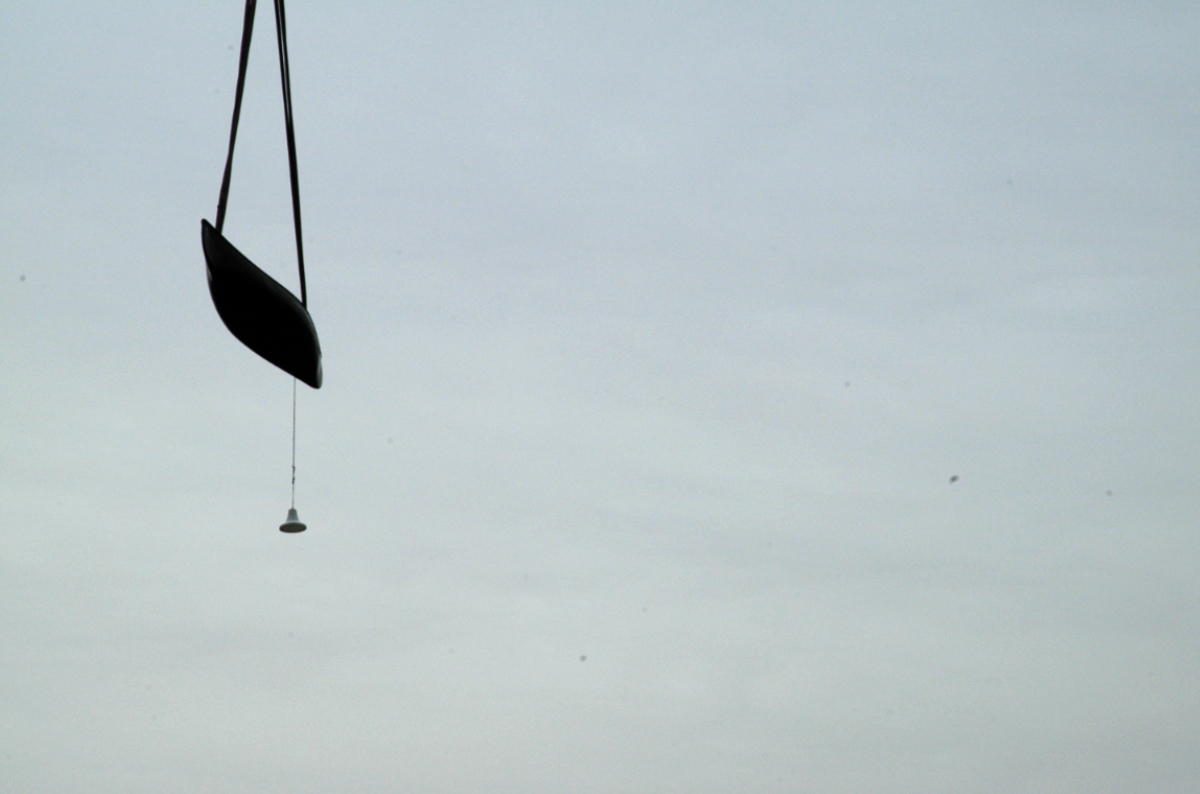 photos by Robert Windisch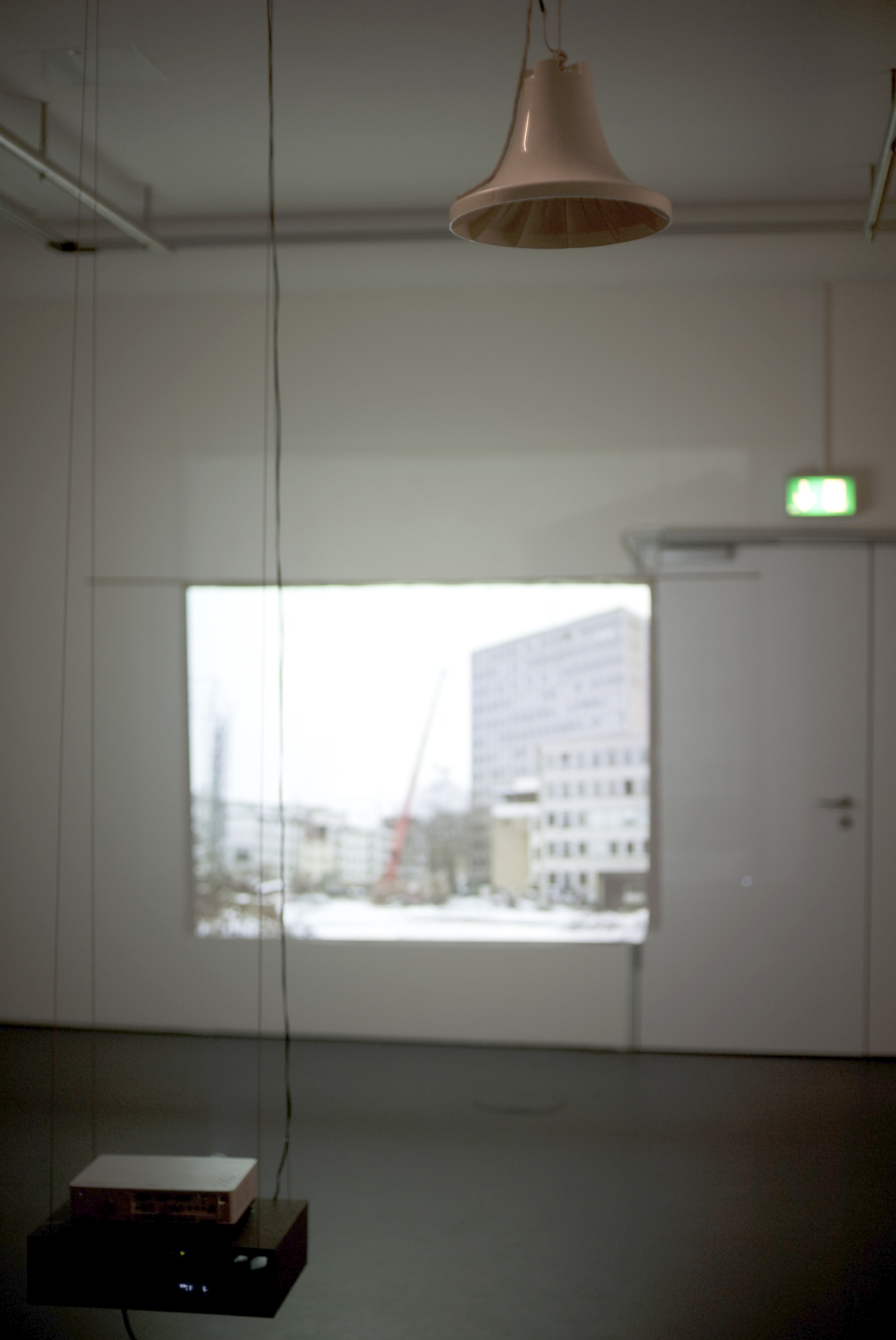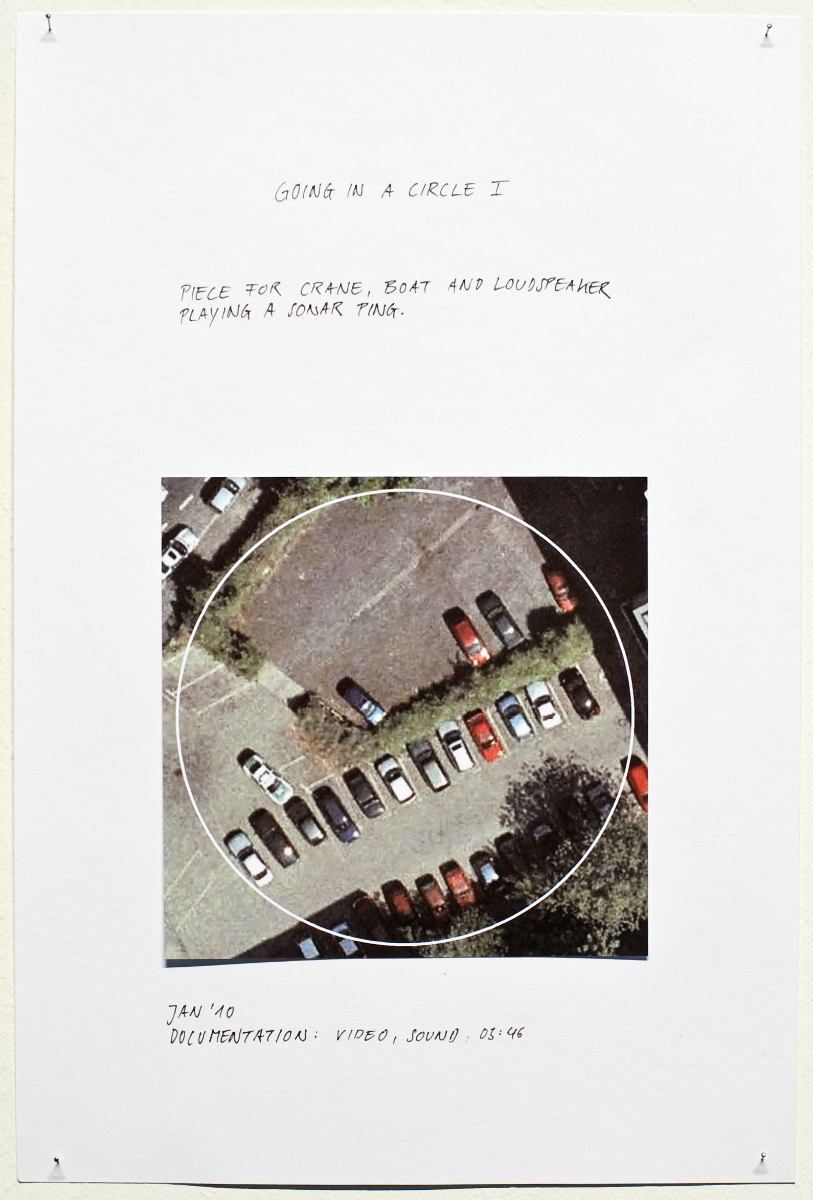 photos by Arthur Holling

GOING IN A CIRCLE I

Installation, Video PAL '03:46 min
GLASMOOG 06.01 - 07.03. 2010

Piece for crane, boat and loudspeaker that plays a sonar signal.

A sonar is a naval device, used for acoustic location. By sending a sound signal ("ping") and receiving the echo, the distance to the ground or to an object can be calculated.

The performance was held next to the spot where houses collapsed in march 2009 due to underground railway constructions.