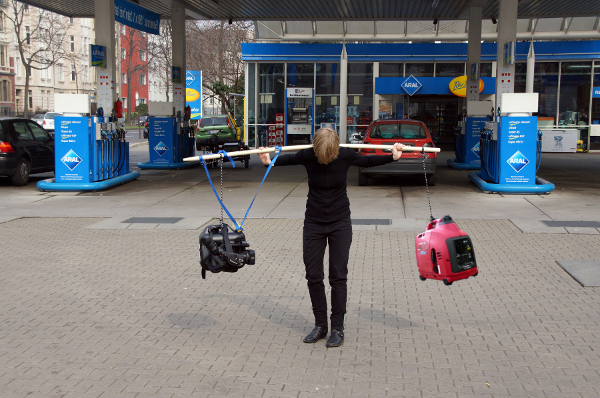 Foto by Soso Dumbadze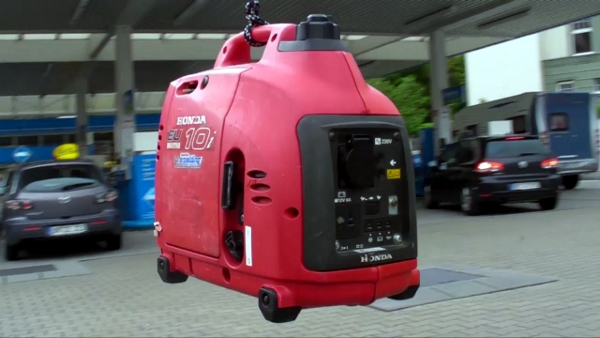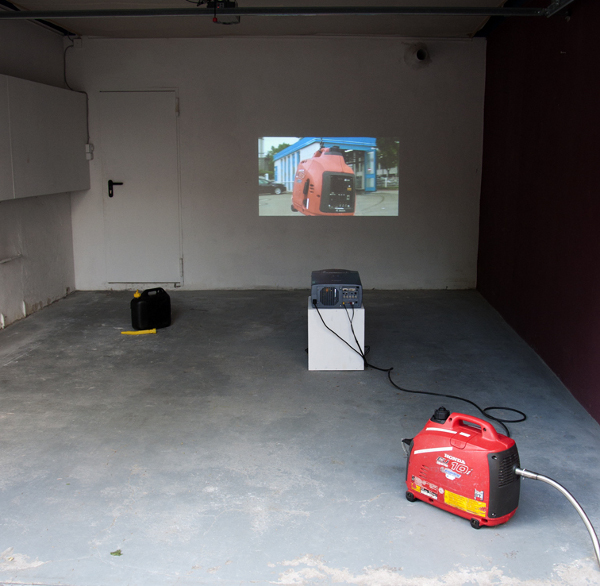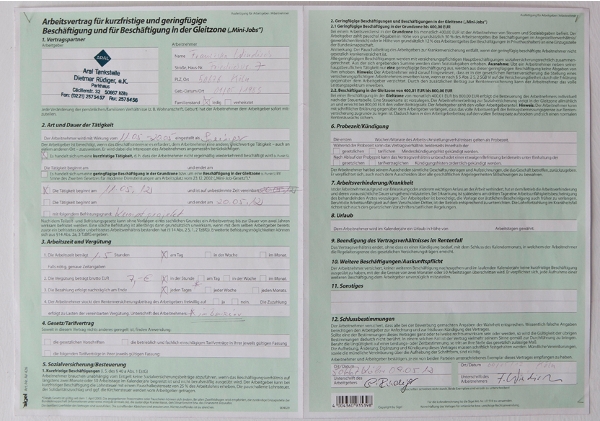 GENERATOR

Installation and performance, video projection (HD 1:30 min, loop), generator, work contract
New Talents - Biennale Cologne, 12. - 20.05.2012


A video performance:
An electrical generator and a canister are connected to the two ends of a stick. Carrying this conctruction on the shoulders, the artist turns around in circles. A video camera directed towards the generator captures the rotating movement. The video image shows the generator remaining almost motionless in the center of the image, while the background is constantly moving.

An installation:
For the duration of the exhibition the artist works at a gas station. After each shift the artist is paid directly in gasoline, which is filled into the generator in the exhibition space. The running generator produces the electricity needed for the video projection.