ENCOUNTERS #4 - skenotheke
Messene, Greece 01.06.2018

A lecture performance that addresses the entanglement of speech and listening as a production of social and political space.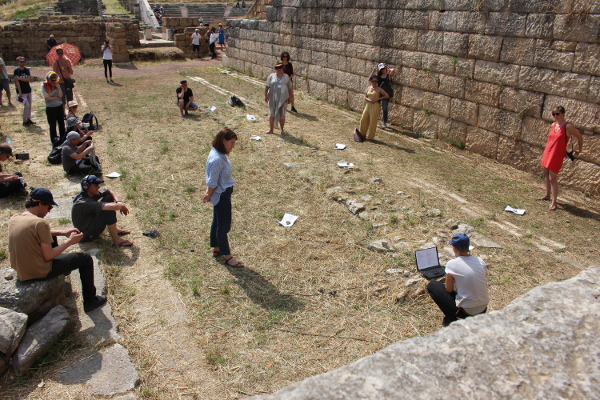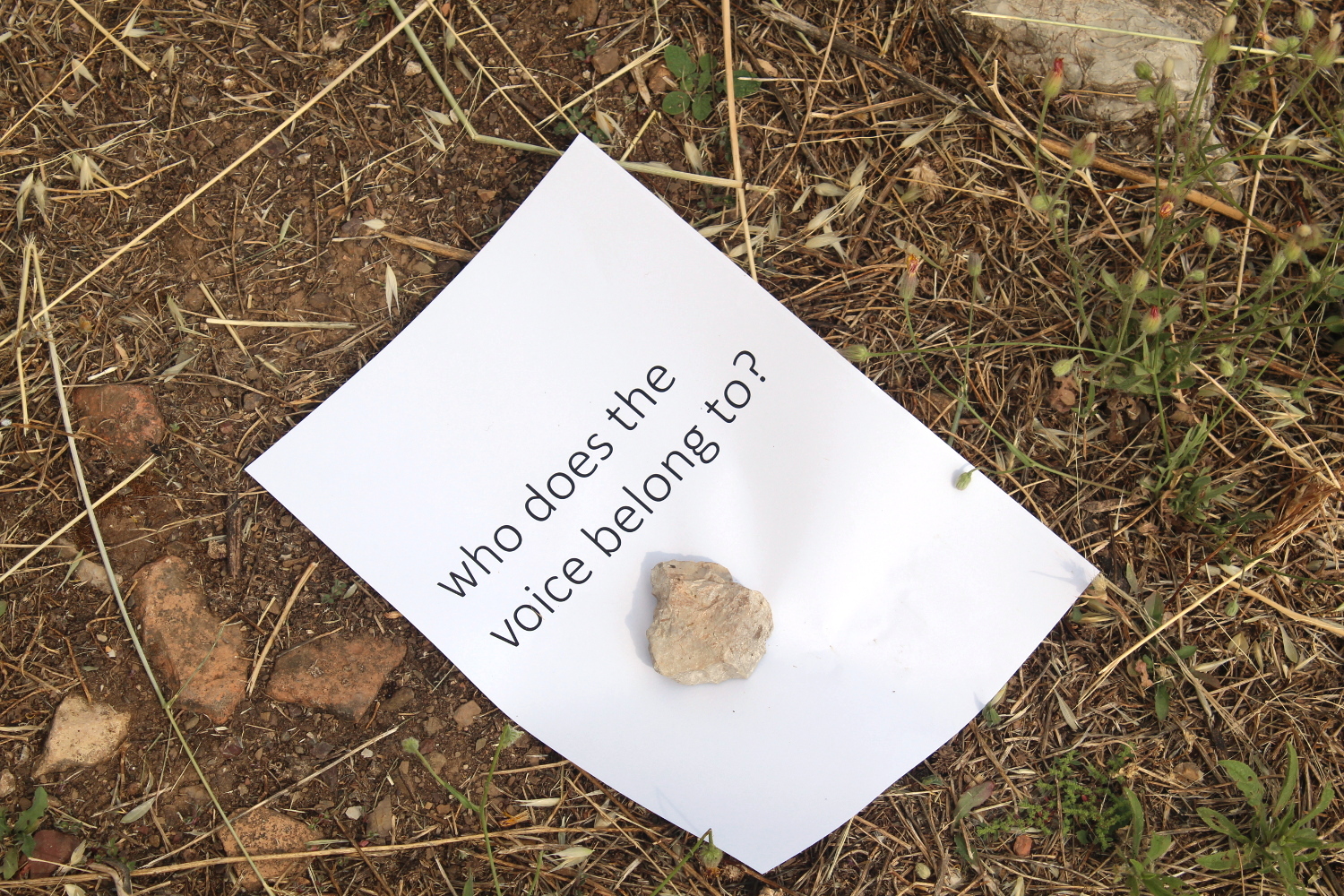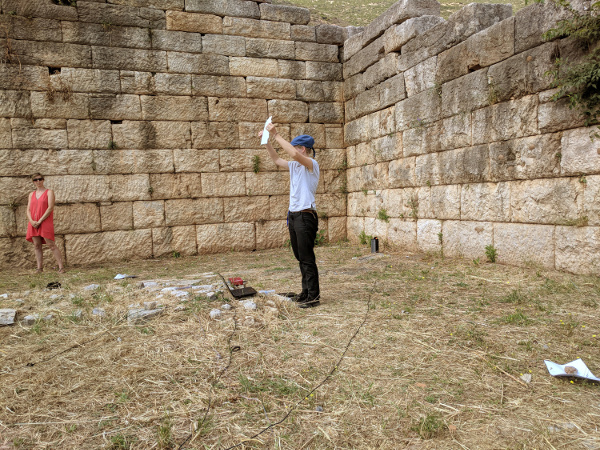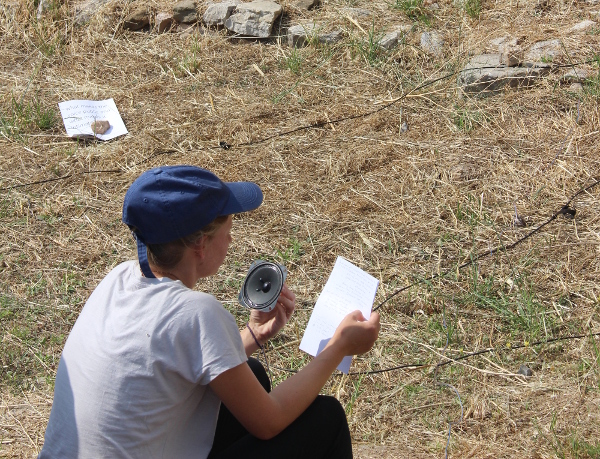 ---
ENCOUNTERS #4 - Do we share the same time?
Münster 11.05.2018

A sound installation that reflects on the (im)possibility of an encounter and on the limits of speech and listening. More here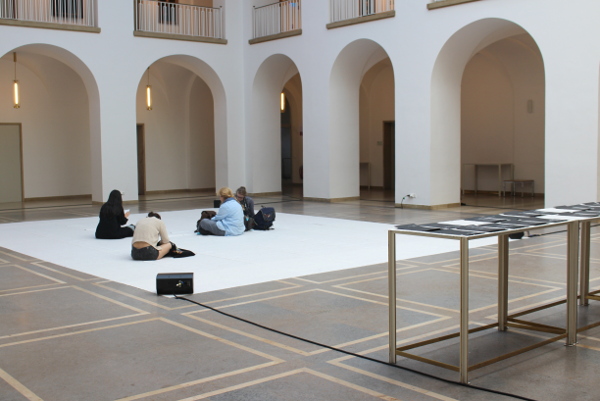 ---
ENCOUNTERS #4 - in between
09.12.2017 Valparaiso / Chile

A performance that experiments with translation, understanding and dialogue as active forms of listening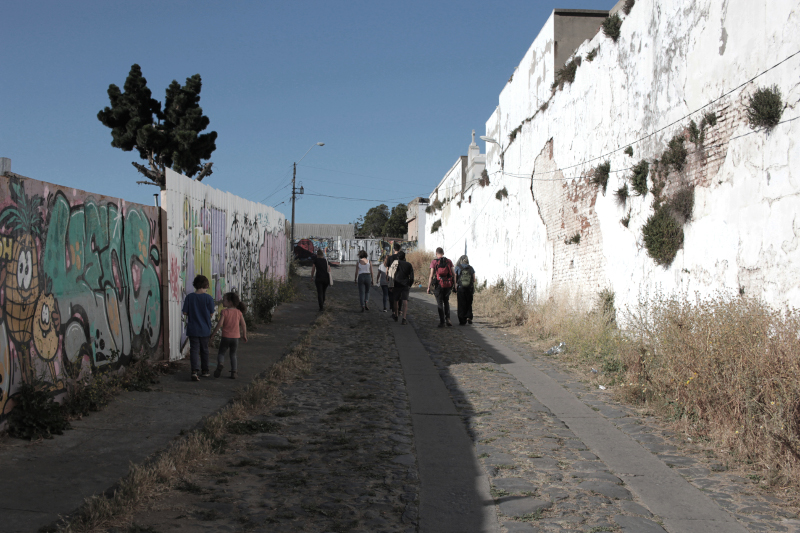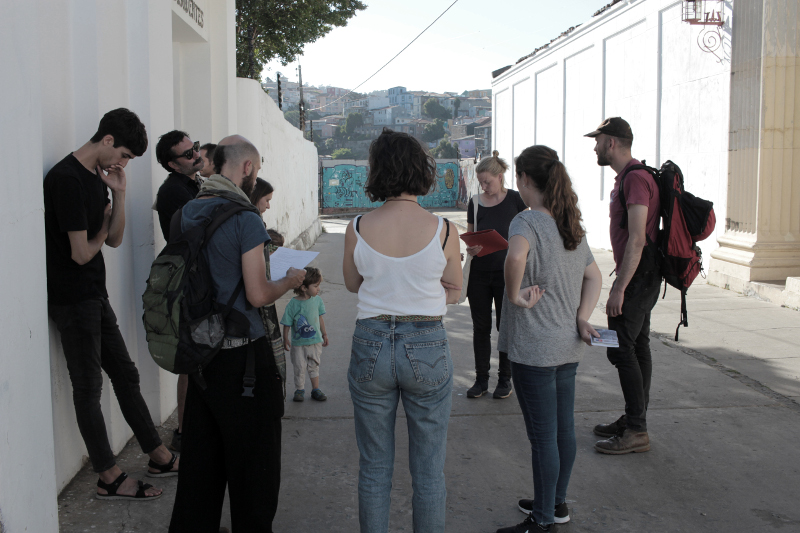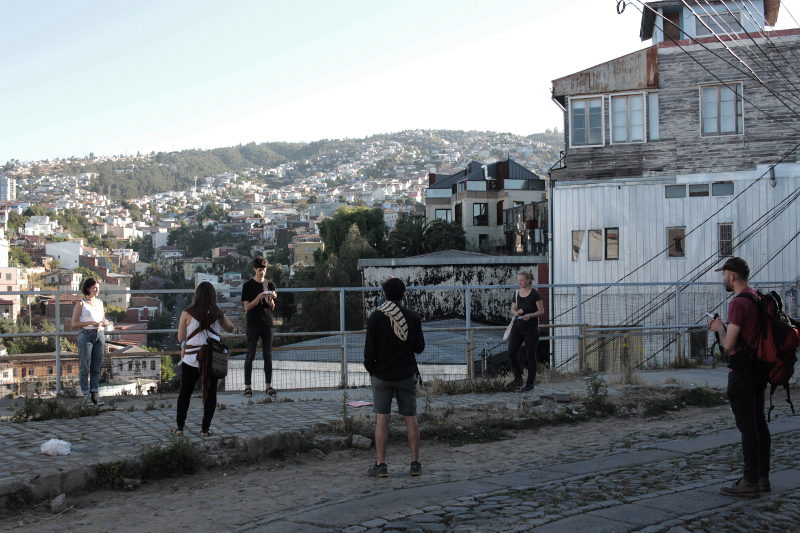 ---
ENCOUNTERS #4 - stairs
07.12.2017 Valparaiso / Chile

A performance for several participants in public space that reflects on geography, ways of walking, listening and thinking in the form of personal encounters.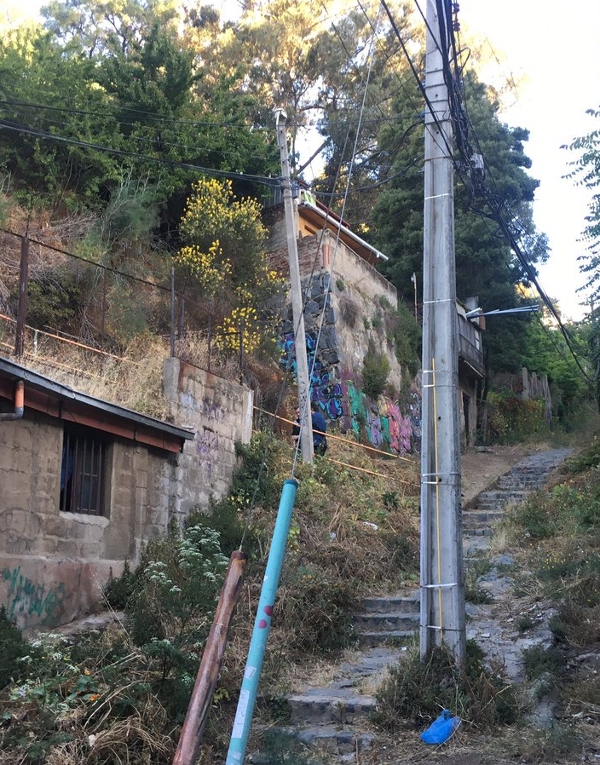 ENCOUNTERS (SERIES)

ENCOUNTERS is an ongoing experimental series, that circles around the question of how acoustic, spatial and temporal structures of a work define the interaction between the participants or members of the audience and how these structures can be used as a material to compose spheres that challenge the conventional settings in which art and/or sound are experienced.

Four site-specific performances were already developed at Tsonami Festival 2017, Schwebungen Münster and Tuned City 2018 Messene.