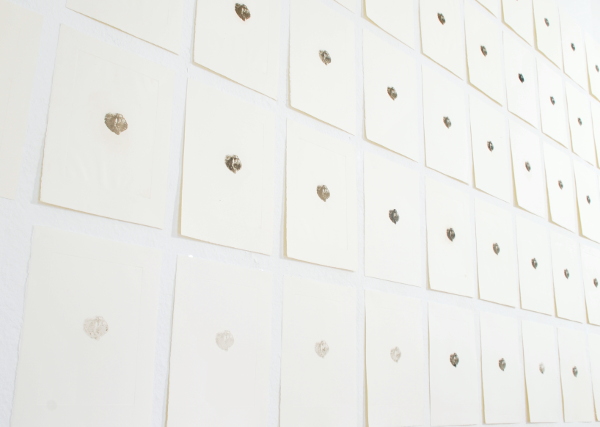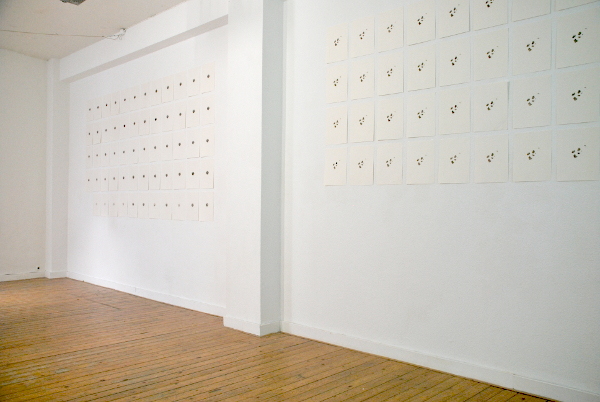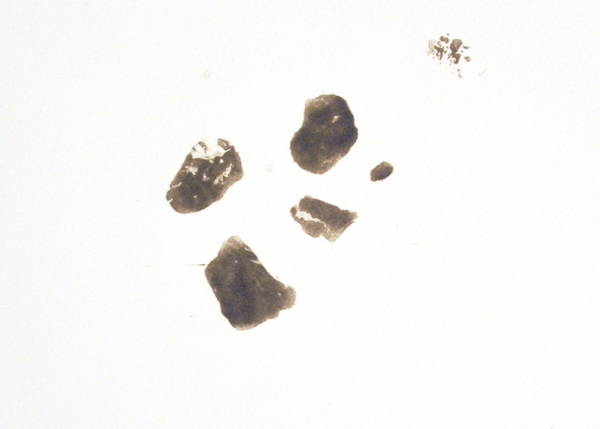 ASPHALT

Series of 119 etchings (29 x 38 cm)
Moltkerei Cologne, 18.-27.11.2010


Two series of etchings depicting reproductions of asphalt pieces, found in Bentheim (D) and at the Dead Sea (IL).
A method, close to Niepces heliography was employed to etch the pieces onto a metal plate in a scale 1:1.
The asphalt pieces were ground separatly to pigment and tranformed into paint.
The paint was used to produce as many prints as each colour was fully used up.